FPSB Ltd.'s CFP Certification Accredited by India's National Institute of Securities Markets (NISM)

FPSB Ltd. is pleased to announce that the National Institute of Securities Markets (NISM), an educational initiative of the Securities and Exchange Board of India (SEBI), has accredited FPSB Ltd.'s CFP certification in India. With NISM accreditation, CFP professionals offering investment advice are eligible to register as Investment Advisors under (SEBI) regulations. See NISM's List of Accredited Certification Examinations for Investment Advisers here: http://bit.ly/NISM-accreditation
---
FPSB Ltd. Opens 90-Day Registration Window for Self-Study Candidates
FPSB Ltd. has opened a 90-day registration window for self-study candidates. From now until 16 December 2019, self-study candidates are able to register with FPSB Ltd. as a candidate for CFP certification and then apply to NSE Academy to sit for CFP exams. For more information, please refer to the new student registration process.
---
Introducing the Inaugural Edition of the Journal of Financial Planning in India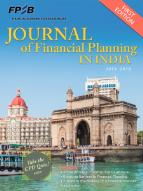 FPSB Ltd. is pleased to present the first edition of the Journal of Financial Planning in India! In this edition, CFP professionals will find a collection of insightful articles authored by industry experts and academics within FPSB Ltd.'s global network.
We understand that continuing professional development (CPD) is of great importance to you as you seek to enhance your skills and retain your CFP certification. So, we've built in a CPD quiz that provides four CPD points for CFP certification renewal.
We hope this journal and future editions will become a staple in furthering your professional development and connecting you to the global financial planning profession.
Read the Journal of Financial Planning in India